I support Lorraine. She is very experienced and committed to the needs of our island community.

One of my greatest appreciations for Senator Inouye is her concern for local businesses like ours. Her leadership experience at the State Legislature allows her to introduce and advocate legislation that supports businesses, our economy and our families. She has always been responsive to my calls and inquiries.

Lorraine is the one candidate who has the experience and skill to make positive changes.

I served as Lorraine's finance director when she was the Mayor of Hawaii County in the early '90s. What I remember most about Lorraine was her genuine commitment to improving the quality of life for residents of the Big Island. Lorraine stood for openness and truth, and made sure everyone who worked for her did the same. As our senator, Lorraine continues to show the leadership and integrity that we all want in our leaders – she does not compromise her values, listens to the needs of constituents, and delivers on her promises.

Senator Inouye has been a tenacious advocate for reducing barriers and advancing agriculture in our state, especially Hawaii County. For her, it's a lifelong commitment, growing from her roots in the plantations. I wholeheartedly support her reelection.

Lorraine Inouye has been a name I could trust for as long as I can remember. I trust her with our future!

Lorraine is a champion for the people, of the island and State.  She is very approachable, sincerely listens to peoples' concerns and challenges — and does something about them.  Her selfless dedication is unparalleled and she had represented us in the senate very well. 

I have known Senator Inouye for a long time and she is someone who works tirelessly and continues to listen to our community. Her passion is to represent the community, as well as the best interest of the state. She has the experience to get things done and has shown that through her leadership roles within the senate. Let's continue to support her so she can help our community further!

As a teacher, I appreciate how Senator Lorraine Inouye has supported many bills to address teacher shortages and salary compression. She understands the importance of ensuring our children have a quality public education.

Senator Lorraine Inouye has always supported our efforts to improve healthcare for East Hawai'i as well as the state.  We should reelect Senator Inouye so she can continue the good work she has done for our community.
State Senator Lorraine Inouye is well respected at the Legislature because of her strong values and integrity. We can always count on Lorraine to guide us in the right direction when faced with tough decisions."
Senator Inouye is a fierce advocate for energy independence. First she does her homework, and then fights hard for alternate energy solutions.

I have had the privilege and pleasure of knowing and working with Senator Lorraine Inouye for over 30 years as she served our county as a council member, mayor and state senator. Lorraine's experience, understanding, compassion and demonstrated commitment to our island and state make her uniquely qualified to continue to represent the people of Hawai'i Island in the State Senate.

Lorraine is a proven leader, who cares about our community's health, safety and well-being. Lorraine listens to our community to improve the economic, educational and social conditions for our island. She gets things done effectively and with integrity.

Lorraine's being on the Senate Ways and Means Committee gives her critical input on where the state's money is spent. In my view, she has always exercised that position carefully.

I am honored that Lorraine is our senator and wholeheartedly support the work she does on our behalf.  Let's keep Lorraine in the senate by voting for her this election.  Lorraine gets the job done.

Experienced. Proven. Effective. That's how I best describe Senator Lorraine Inouye.

Lorraine is a lifetime resident of East Hawaii and a veteran State legislator. She has served as Mayor and Councilmember so has intimate knowledge of the needs of her new senatorial district. Lorraine has the political savvy to take action that delivers services effectively for our community.

Lorraine has proven over and over how much she loves her community. Her ability to listen and focus on the needs of her community and the State show through the work she has sponsored and partnered with while in office. I know she will continue this push for us as Senator. 

I've been a long-time supporter of Lorraine and the reason is simple: Lorraine is a good person. She was brought up in Hilo through humble circumstances and it shows in her decision-making and the way she treats people. She's a kind-hearted, clean-hearted and caring individual who is genuinely respectful towards others. Her character fits the term "public servant." We need more people like Lorraine in government.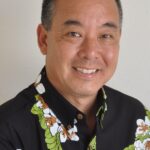 Lorraine is not in office for her own agenda but rather to represent and fight for the people of Hawai'i Island. We need Lorraine to stay in the senate where she is respected for her hard work, dedication, honesty and compassion.

Lorraine is a quick study, understands the challenges families face, and is no-nonsense about transparency and accountability.  Her experience in county elected offices, as well as in the state senate help her effectively craft legislation to benefit her constituents.

Through her roles, Lorraine – as our Council member, our Mayor, and now, our Senator – has remained faithful to her constituents of being open and available to the people. Thank you for running, Lorraine. We need you.

I have watched Lorraine work in public office for many years, from being a member of the County Council, to being Mayor, and now State Senator. What has always impressed me the most is her willingness to stand up for the right thing when others are reluctant. Whether she realizes it or not, her work has lifted so many of us. She has dedicated herself to this community and we are better for it.